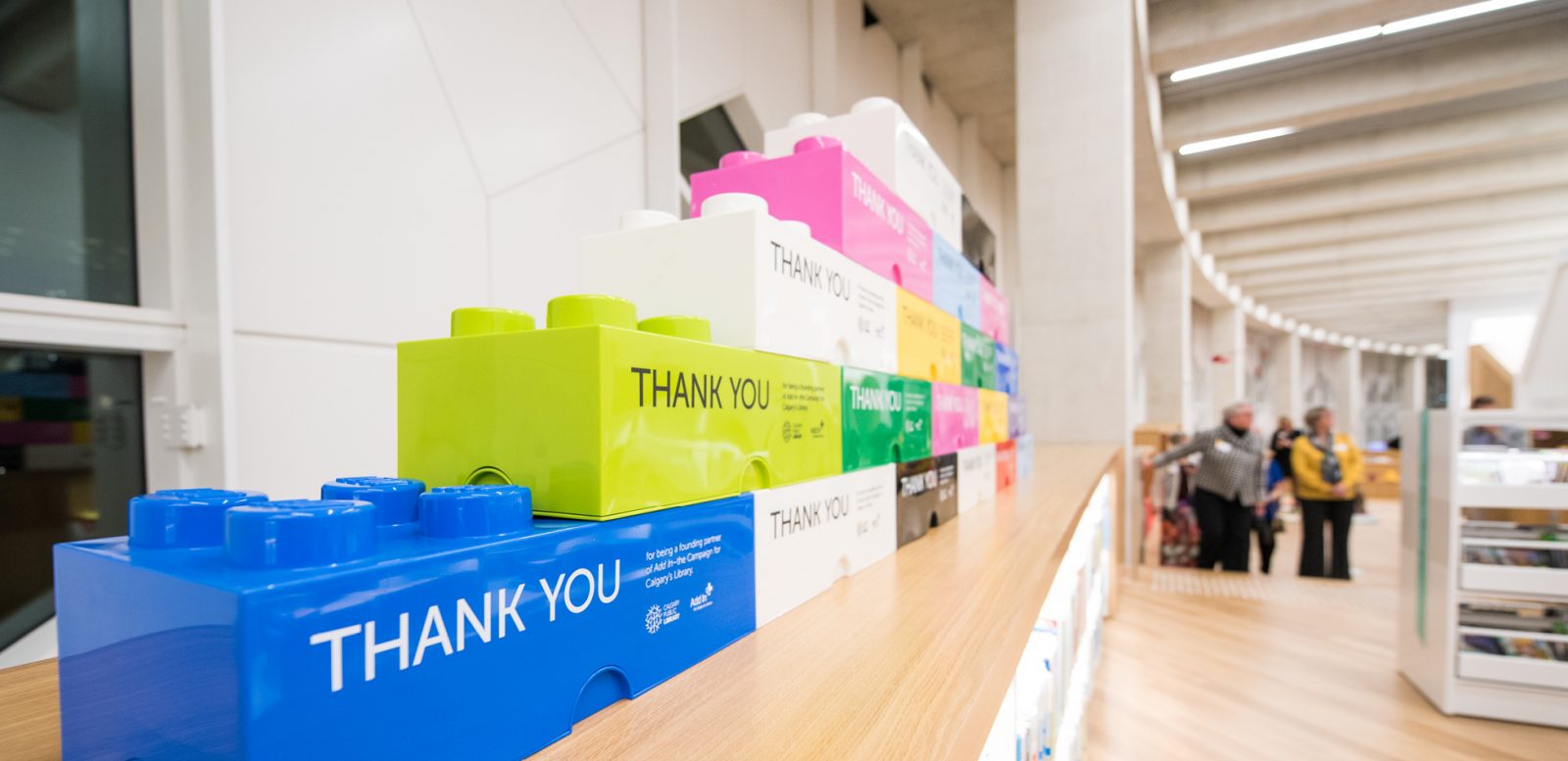 Add In Campaign
The largest public campaign for a public library in Canadian history
The $350 million campaign enhanced and supported a system of community libraries across Calgary and was inspired by the New Central Library, which opened its doors to the world in 2018.
Add In—the Campaign for Calgary's Library sought to redefine the role of a library in our rapidly-changing society. Public Libraries everywhere are becoming hubs for 21st century learning and engines for economic vitality, workforce development and an engaged and educated citizenry. In addition to building capacity for each and every community library and focusing on projects that deliver a strong impact for Library patrons, Add In aimed to ensure the New Central Library is a place of unbridled possibility the heart of a dynamic, responsive and progressive 21st century Library system.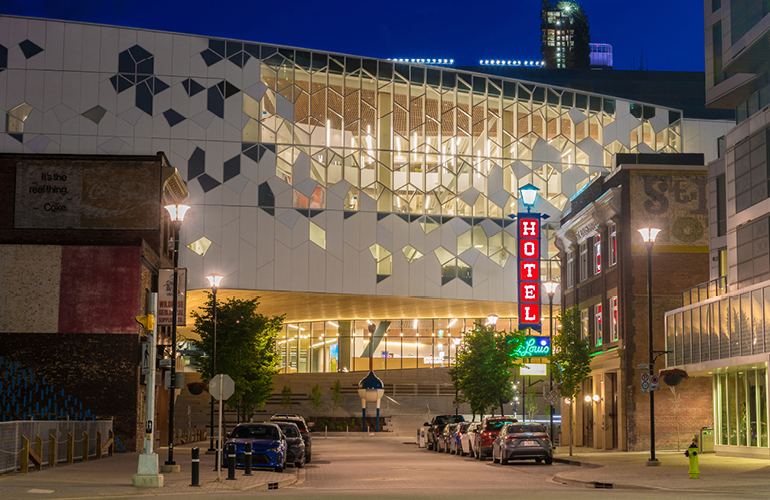 Add In Founding Partners were the first supporters who stepped forward to help us achieve our ambitious goal. As leaders in our city, their support enabled individuals and our community to reach its full potential, contributed to economic and social growth within our city, impacted individuals and the community in a way that can be measured in dollars and cents and left a legacy that will last for generations.
Calgary's new Central Library
A Cultural Hub for Learning and Innovation
Engaging. Exciting. Alive with activity. The greatest civic project since the 1988 Olympics. The new Central Library is the beginning of a new chapter in Calgary's history.
Since opening day on November 1, 2018 the Calgary Public Library has seen a surge in use. The new Central Library welcomed 868,000 visits in the first 6 months, and 30,000 new members in the same time frame.
Snøhetta and DIALOG formed the design team for the project. The final design was inspired by chinook clouds and snow drifts. They worked with local manufacturer Ferguson Corporation to create the iconic windows. These unique shapes let in different amounts of light, shaping the experience within. They also contribute to the Central Library's LEED Gold status.
Today, the exterior of the building has a distinct identity in the minds and hearts of Calgarians. Inside, there's a space for everyone to realize their potential.
Transformational Experiences on Every Level
Donor-named spaces at Calgary's Central Library