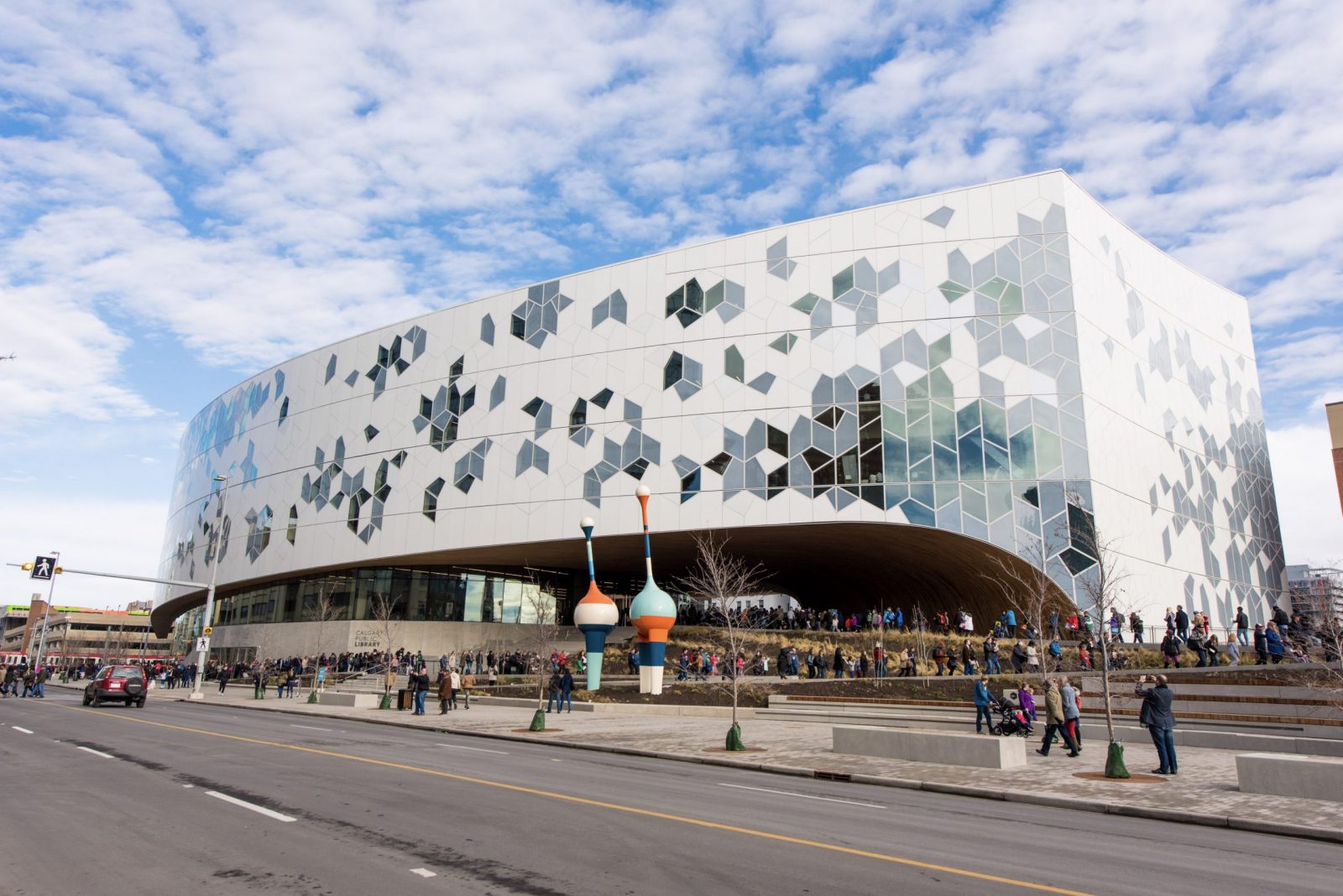 Careers
Join our small and mighty team
The Calgary Public Library Foundation empowers people to make a difference in their community.
We are a passionate group of non-profit professionals who have been inspired by the impactful programs and services our library system offers. We're a small and mighty team whose sole purpose is to raise funds for the Calgary Public Library, cultivating innovation and bringing programs, services, and collections to all.
Check this page often for job postings to join our team.
About the Calgary Public Library Foundation (www.libraryfoundation.ca)
We're a dedicated group of fundraisers who are constantly striving to make the world better. We believe in our heart of hearts that libraries are critical, and the Calgary Public Library improves the lives of Calgarians. Our donors are a top priority and we are truly grateful for all 21,500 of them, who, through philanthropy, make the Library even better by removing barriers, supporting innovation and creating a more resilient community.
We're a collaborative group, more likely to reach out to our colleagues and hash out a problem on the fly than send an email. We're creative problem-solvers who love trying new ideas. We have fun but never forget to challenge each other and the status quo. 
Our last campaign, which had an ambitious $350 million goal, saw us breaking records and creating a culture for Library philanthropy in Canada. Our organization is evolving, and we're looking for a Director of Development to help lead our next chapter (pardon the pun). This is an exciting opportunity for the right person to play an integral part in defining our future. 
About You 
You are a relationship virtuoso with a talent for uncovering the causes closest to people's hearts and enabling them to make a tremendous difference in their community. You lead by example, possessing high emotional intelligence and a talent for empowering your team. Your personal and professional connections give you a good feel for what's happening in our community at any given time, and how it affects both individuals and organizations. You are a self-starter who can work independently, thrives in team environments, and is excited about the opportunity to work collaboratively and closely with our CEO to contribute to the evolution and growth of the Calgary Public Library Foundation. 
What You'll Do
Grow our Resources
Carry a portfolio of high capacity, high inclination prospects with personal accountability for securing gifts in excess o

f $1M.

Identify, engage and solicit prospective individual donors (primarily), corporations and foundations for donations.

Evaluate and make recommendations to the CEO regarding human resources strategies for the Development Team, including but not limited to: recruiting, orientation, ongoing training, and professional development.
Provide Leadership
Contribute to building a strong culture of trust, collaboration, innovation and teamwork. 

Execute strategic plans for our next chapter in conjunction with the CEO.

Provide leadership and counsel to the Development Team, ensuring consistent and significant increases to funds generated. 

Develop a comprehensive, measurable annual fundraising plan and budget.
Build Relationships
Skilled at building long-lasting, deep relationships. 

The ability to negotiate and mediate to achieve the best outcome for the Library and the donor. A cultivator of relationships, be it with our Board of Directors, Calgary Public Library staff, leaders, or friends. 

Ensure ongoing familiarity with Library direction, economic environment, current trends in philanthropy and innovation in fundraising and leadership. 

Identify personalized cultivation, solicitation and stewardship tactics with the support of our Creative Director, Communications Manager and Analytics and Data Manager. 
Support the Team 
Willingness to pitch in and support your colleagues in various scenarios
Our Ideal Candidate: 
Is a skilled relationship-builder with a proven ability to build fundraising strategies, develop prospective donors and secure gifts of

$1M+.

Has 5+ years experience in all facets of an integrated development program including events, sponsorship, annual giving, major gifts and planned giving.

Has strategic vision and successful change implementation experience in a charitable, non profit or comparable setting 

Has accomplished leadership skills, with experience coaching and mentoring staff.

Has the ability to exercise a high level of discretion in both internal and external interactions; professional, composed and can demonstrate grace under pressure. Capacity to analyze, translate and report financial and statistical data.

Has a high level of knowledge about relational database systems and technology applications to enhance business workflow and scalability.

Has strong organizational abilities, including planning and organizing complex programs and high-impact projects with minimal direction.
What We Offer
A Competitive Salary + Benefits

4 Weeks Vacation

16 Personal Days

RRSP matching

A dynamic work space in Calgary's new Central Library, although our team is currently working remotely (and connecting daily, thanks to technology)
The Interview Process
We will review all resumes using blind screening and invite the top candidates to discuss your skills at our first round of interviews. 

Shortlisted candidates will be invited to meet the team virtually. You'll spend five minutes with each of your potential colleagues and get to learn more about our organization. 

If you're offered the position, we will have you start as soon as you are able – why wait?
We know every single person brings something different to the table. We encourage you to show your personality and demonstrate your skills in your cover letter. 
Please send your cover letter and resume in a single PDF document to

info@libraryfoundation.ca

. 

The subject line of the email should read "Director of Development." 
This posting will be open until we find the right person for our team, but don't delay – we hope to start calling potential candidates as early as October 5.

We value diversity and inclusion and welcome diverse expertise and talent to support an innovative and collaborative work environment. We are committed to a respectful and inclusive workplace and welcome applications from all qualified candidates, including people of all gender identities, Indigenous people, persons with disabilities and members of visible minorities. We are happy to provide reasonable accommodations throughout the selection process, if so, please advise when you are contacted for an interview.