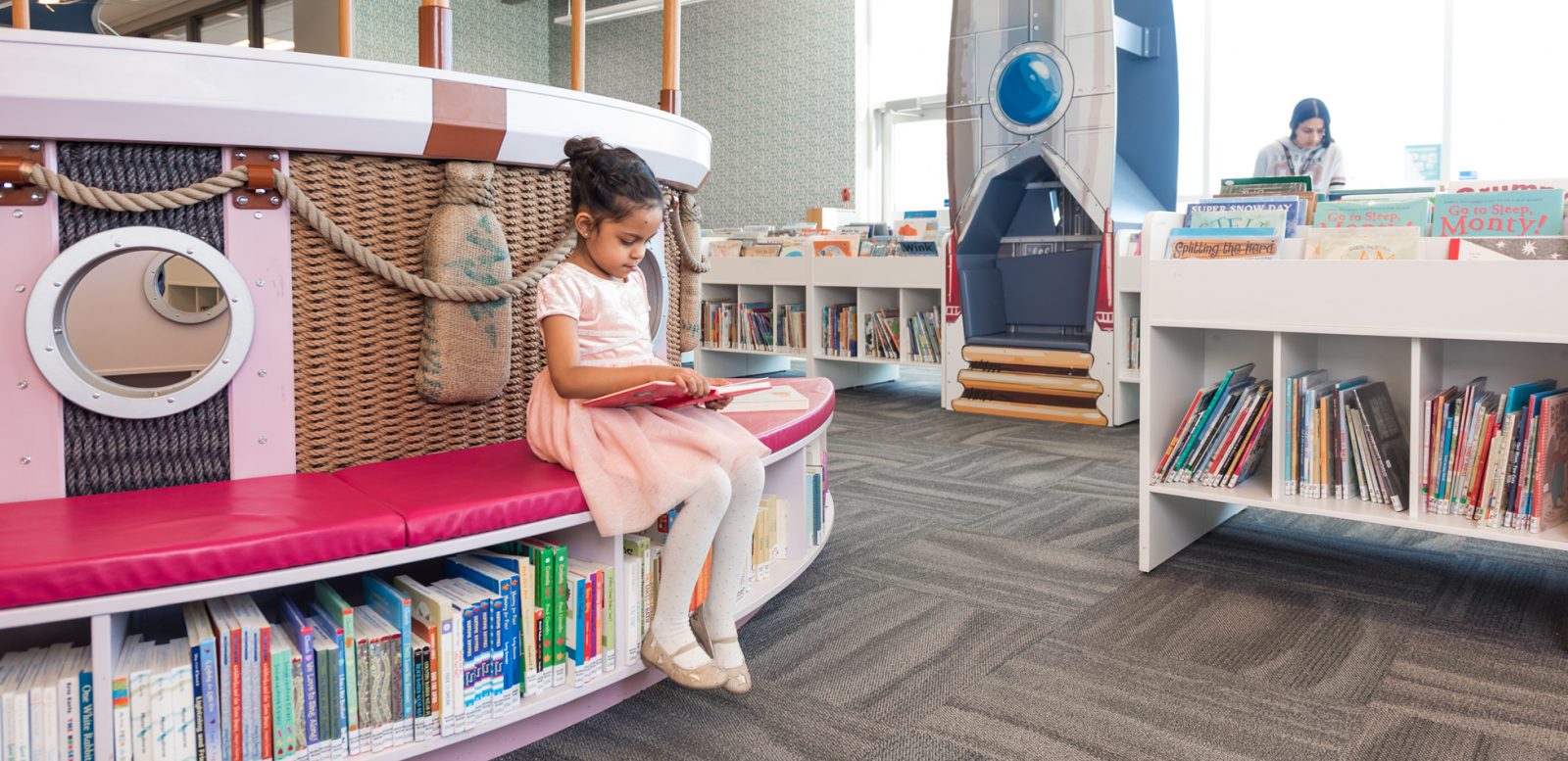 Doing more with your support
The Library supports our entire community. Explore how your donation impacts Calgarians below.
Whether you support the Library because you are an active member, or because it provides all Calgarians with the programs and resources they need, thank you.
723,633

members

116,623

free online courses

357,996

curbside holds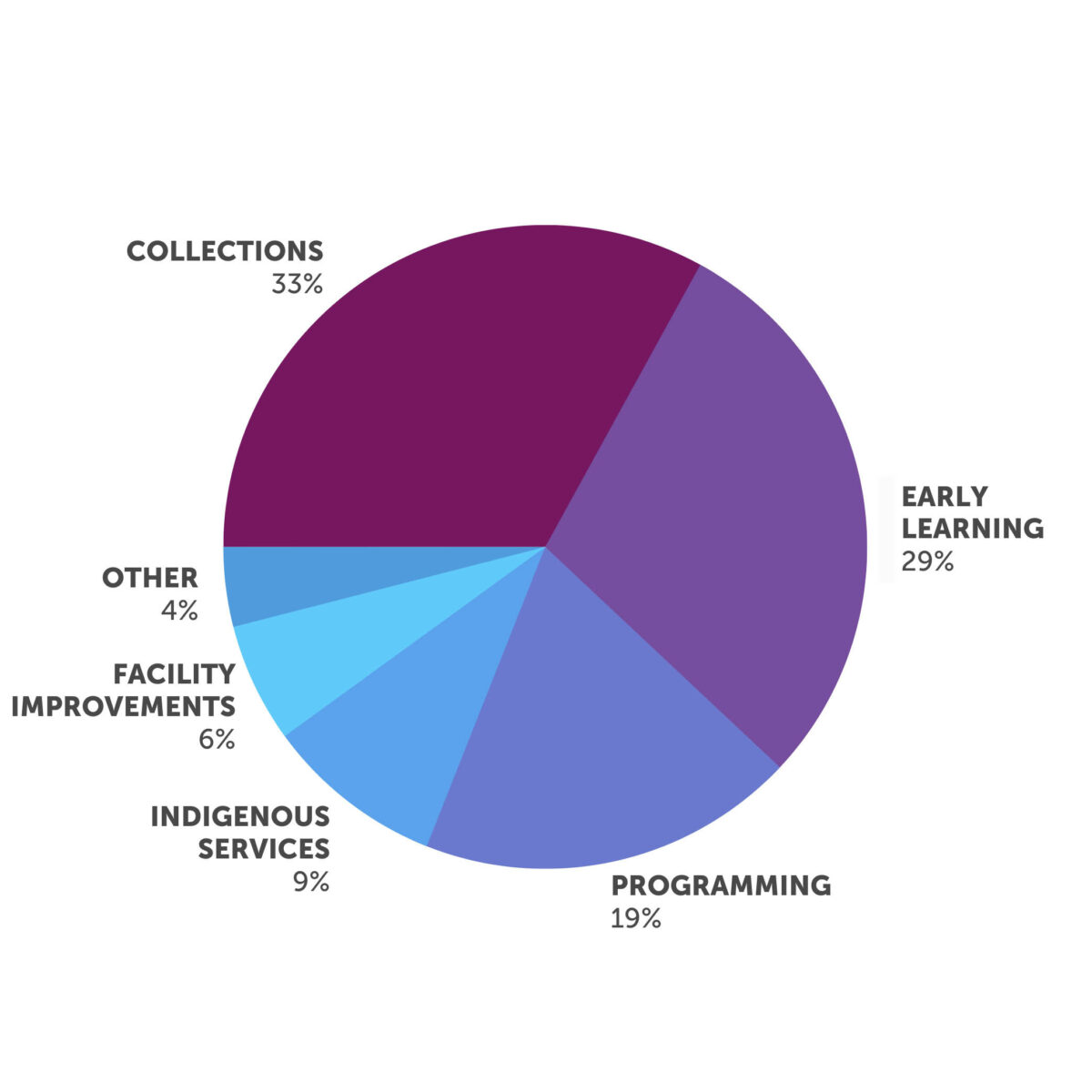 In 2021, our donors helped direct $1,425,327 to the Library.
Impact Story
The Power of Representation
A woman visiting from Fort McMurray approached Library staff looking for Blackfoot books for her great-grandchildren. She was thrilled to see all the Siskikatsapi books and even found her son's novel in the Great Reading Room. When she stepped into the Elder's Guidance Circle, she said, "I'm home."
The staff member who shared the story commented, "seeing her overwhelmed with emotion and appreciation at being in a space that she could call home was one of the most precious moments of my career."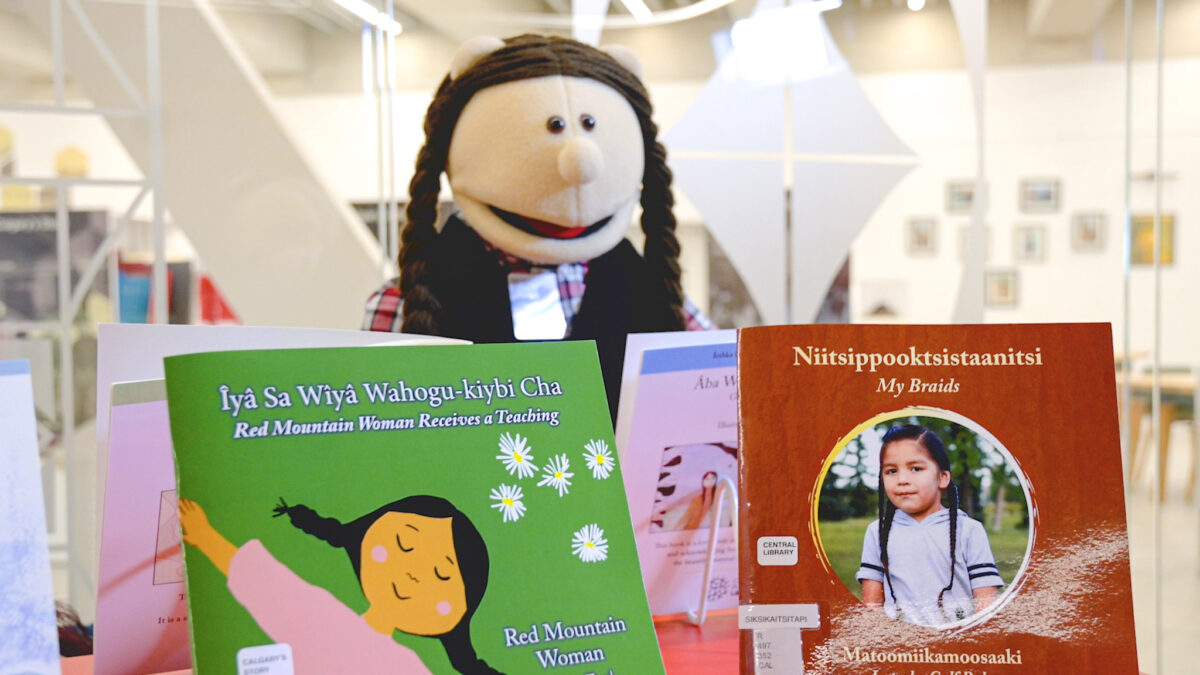 Our donors have supported projects like...
My First Bookshelf supports children on their journey to literacy, kindergarten readiness, and lifelong wellbeing. This program, which provides a free, age-appropriate book once a month from birth to age five, is currently at capacity with 2,000 children. In 2022, we hope to expand to 3,000 children and add a text-to-mobile service to share literacy information and Library programs with caregivers.
The Wellness Desk, which brings trained social workers into the Library to provide free mental health, addictions support and referral to services was expanded to Crowfoot Library. The donor-funded program, which is held in partnership with Wood's Homes, is available five days a week in person, or with extended hours via phone or text.
Calgary Public Library and Edmonton Public Library have partnered to raise awareness and engage Albertans in critical dialogue about Human Rights and Holocaust Education. This collaboration is supported by a number of donors, and includes programs, exhibits, virtual tours, community storytelling opportunities and Library collections related to human rights.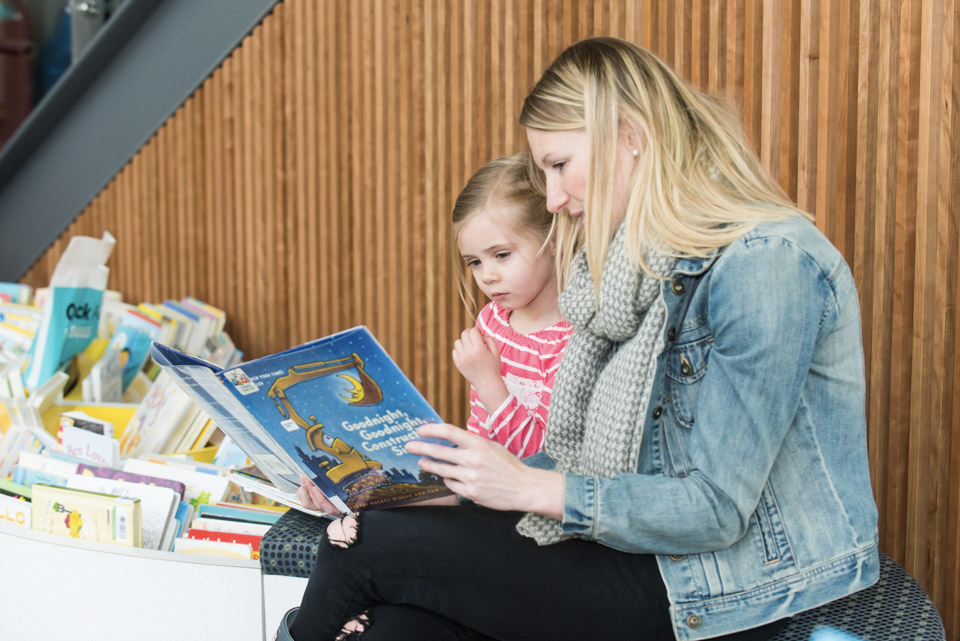 "In my culture, we don't read so it's a really nice change for the kids to be getting books each month. We usually buy toys instead of books but the kids are really loving it. We appreciate you letting us be a part of the program!"
– parent of a My First Bookshelf Participant