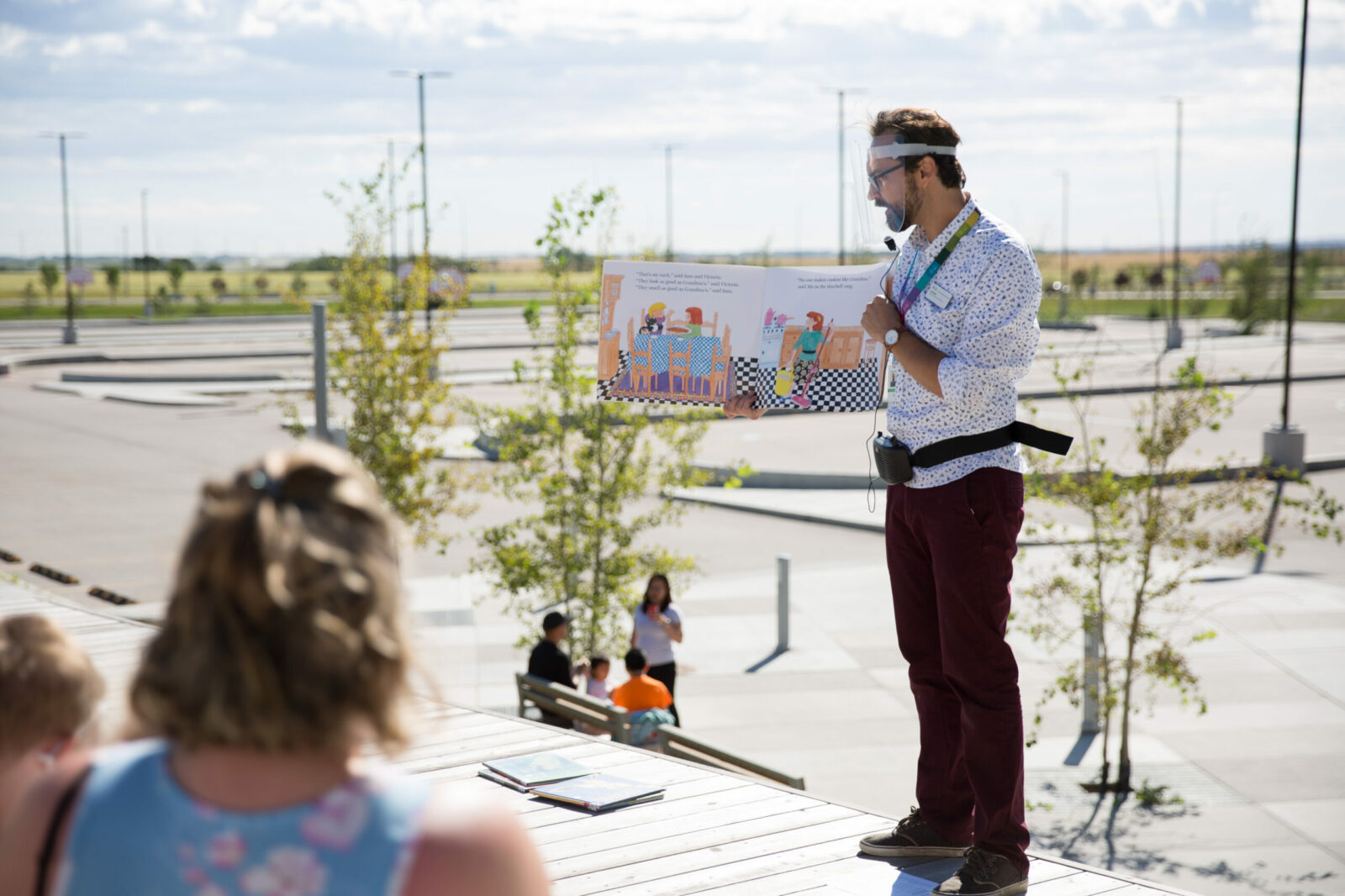 Doing more with your support
The Library supports our entire community. Explore how your donation impacts Calgarians below.
Whether you support the Library because you are an active member, or because it provides all Calgarians with the programs and resources they need, thank you.
62,000

new Library members in 2020

96%

satisfaction with the Library experience

$200

supports one day of free mental health support at the Central Library
Donate now
I'm ready to support our community by making a donation to the Library.
Impact Story
The Library helped Boban feel at home as a newcomer to Canada.
Boban Stojanovic and his partner fled Serbia in October 2016 and claimed refugee protection in Canada. His Library card was the first thing that made him feel like he belonged in Canada, and Nose Hill Library was a sanctuary while he waited for his refugee status hearing.
"I never had that perception before that something called a library could be so important to my life," he says. "Now I do."

Our donors have supported projects like...
My First Bookshelf supports children on their journey to literacy, kindergarten readiness, and lifelong wellbeing. This new pilot program provides a free, age-appropriate book once a month from birth to age five. In response to the second Library closure in December 2020, the pilot was doubled with a goal of reaching 2,000 children.
On July 1, 2020, the Calgary Public Library removed late fines, a bold step towards equality and a future where everyone has full access to library materials. Thanks to 1,773 donors, 16,179 previously blocked cardholders have resumed Library services.
In October, donor funds enabled the Library to launch a pilot program that brings trained social workers into the Central Library. The Wellness Desk minimized barriers to mental health support, allows Calgarians to discover services available, and empowers caregivers to direct loved ones to the right services.

The Library helped Jared celebrate his culture
When Jared Tailfeathers found out he was going to receive a Blackfoot name, he decided to share his naming ceremony with the public.
"I thought this was a good opportunity for me to participate in my traditions and help other people be educated and show them what a ceremony for Indigenous people is like."