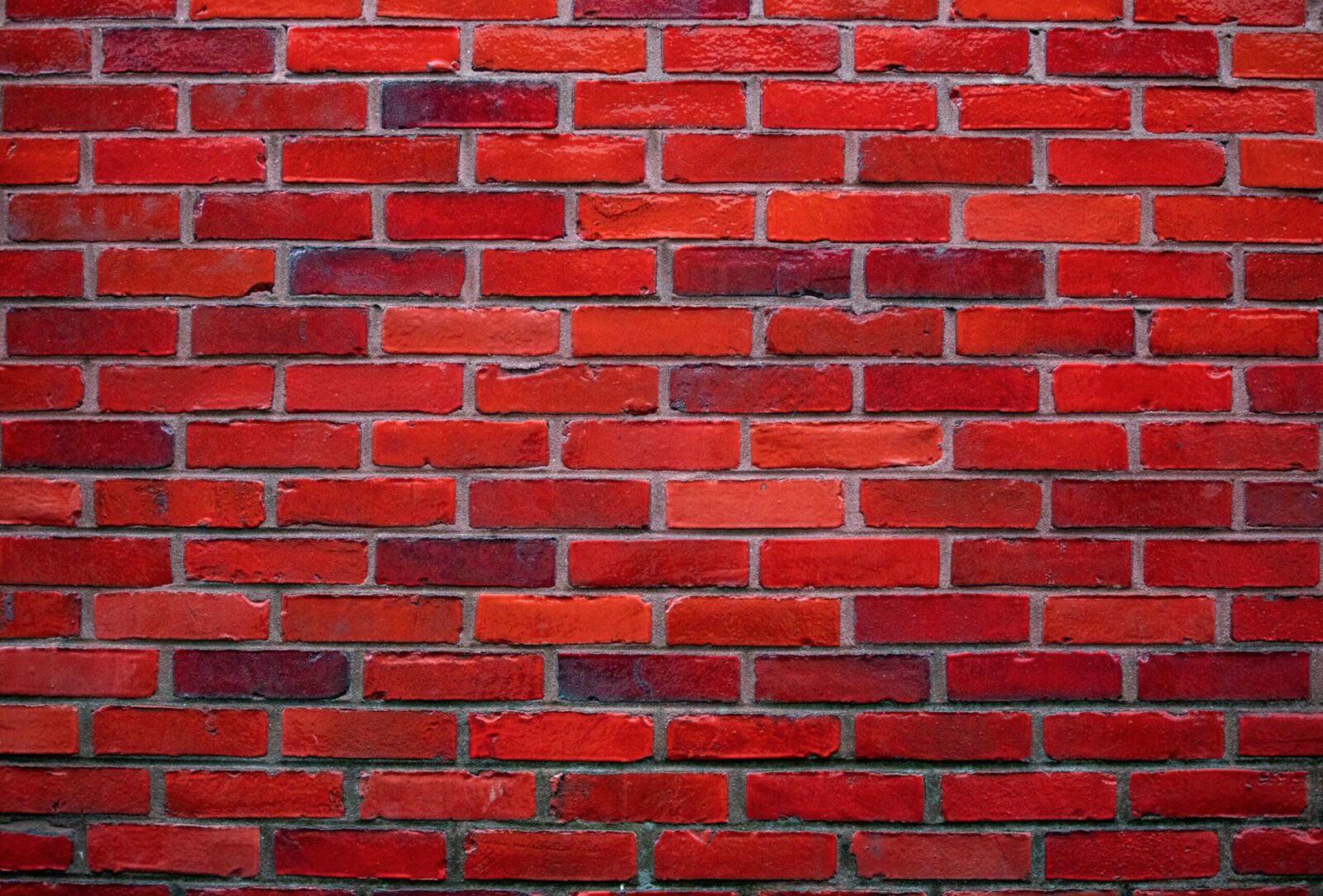 Help build the new home for Engine 23!
Show your support for children's literacy, brick by brick!
You can help build the new home for Engine 23 at Fish Creek Library, brick-buy-brick!
Building a strong foundation for literacy happens one brick at a time, and you can ensure this foundation is rock solid and built to last. Inscribe your name or personal message on a "brick" with a donation in support of Engine 23 and children's learning and literacy at Calgary Public Library.
Each inscription will be designed and printed on high-quality vinyl and displayed prominently in the children's area at Fish Creek Library alongside Engine 23. All donations for brick purchases are eligible for a tax receipt for the full amount of the donation.
Please review the Frequently Asked Questions section below to ensure your inscription meets all guidelines and character limitations. There is a limit of 35 characters, including spaces.
We look forward to celebrating and recognizing your support of this incredible community initiative at the Engine 23 grand opening. Thank you for helping give children a ladder up on literacy and supporting Calgary Public Library!
Please note that designs are subject to change.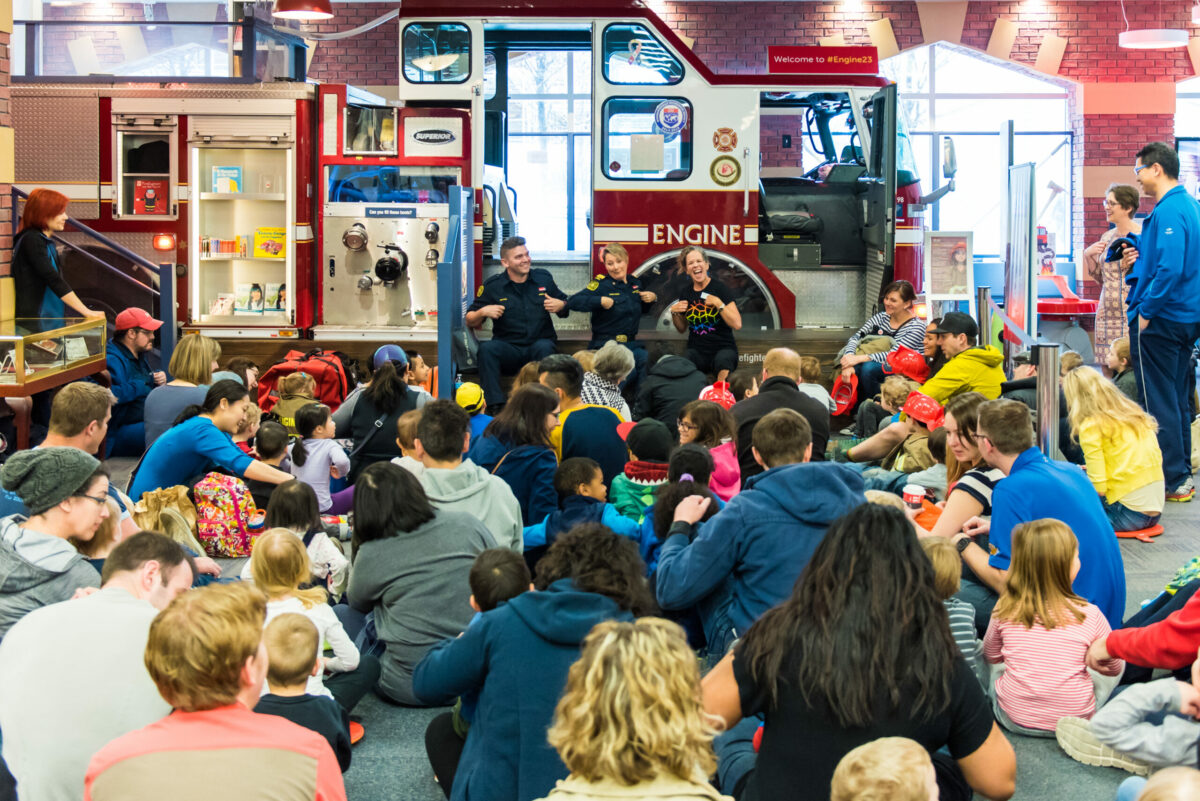 With a minimum donation of $123, you receive:
Vinyl brick displayed in the Engine 23 space at Fish Creek Library for a period of 10 years
35-character inscription
Commemorative certificate
Tax receipt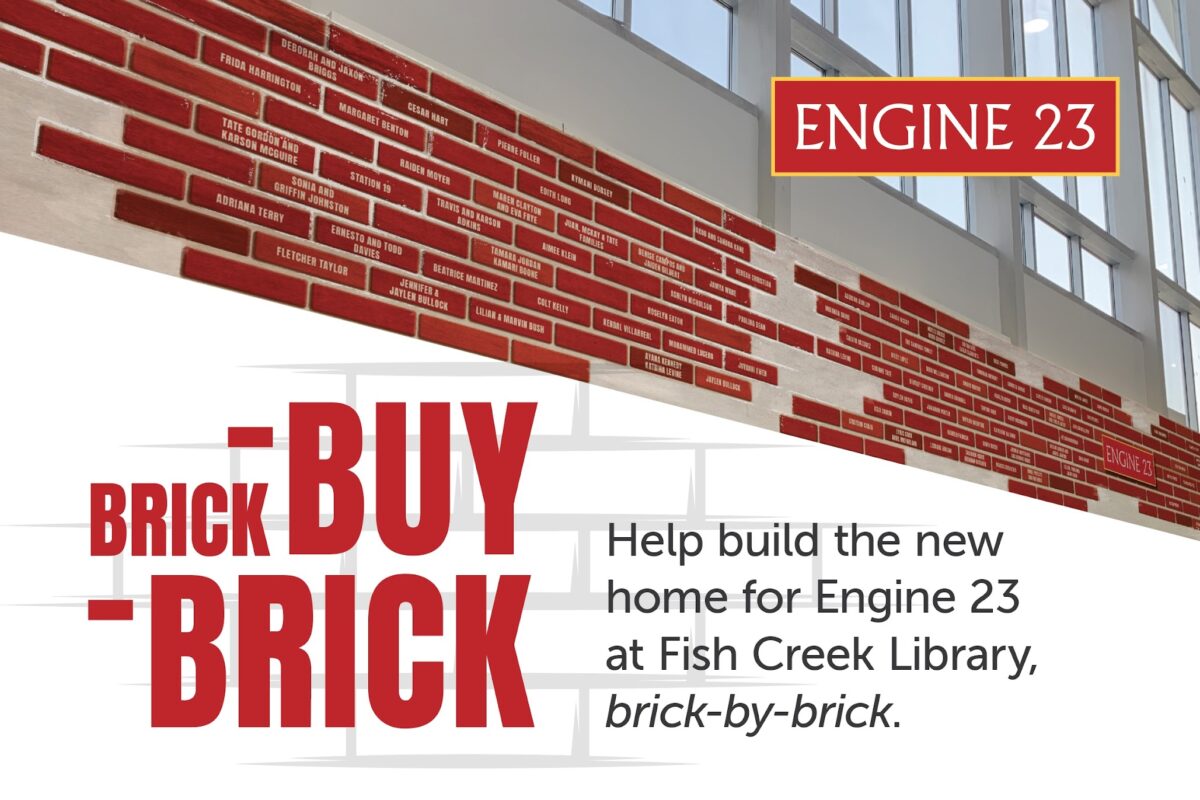 Frequently Asked Questions
The Engine 23 Buy-a-Brick Campaign is a Calgary Public Library Foundation initiative that will enable Calgarians to celebrate their role in bringing the Library's beloved children's learning fire truck to its new home at Fish Creek Library. A vinyl brick bearing the donor's inscription will be installed on the Engine 23 feature wall at Fish Creek Library. 
Yes! You may purchase as many bricks as you wish. Please note that due to technical restrictions, bricks must be purchased individually.
Yes! You can choose to include your name, the name of someone special to you, a quote, or other wording as long as it falls within the 35-character limit, including spaces.
Please do not include profanity, offensive language, emoji or marketing messaging (i.e., phone numbers, websites, or business social media handles). The Library Foundation reserves the right to edit any and all text to ensure it conforms with guidelines.
There is a limited quantity of bricks available. We encourage you to make your donation early in order to ensure a brick is available.
No. Your message will be printed on high-quality vinyl and installed on the Engine 23 feature wall for a term of ten years.
Brick placement is decided on a first come, first served basis. We are unable to guarantee that specific placement requests will be accommodated.
Once installed, the Engine 23 brick feature wall will be fully diagrammed and wayfinding information will be shared with all donors. We encourage you to plan a visit to Fish Creek Library, find your brick, and share a photo on social media with the hashtag #JoinTheEngine23Crew.
Yes! We hope that many Calgarians will think of making a donation to the Library as a gift for holidays, birthdays, or any other special occasions. A commemorative certificate will be issued with each brick. Donations in support of the buy-a-brick campaign will be eligible for tax receipts, issued in the name of the donor. The certificate can be given to the person being honoured.
Due to the high volume of inscriptions, we will not be checking for spelling or grammar. Please ensure your message is spelled correctly. Once the brick is produced, an additional fee will be charged to correct user-submitted errors or typos.
Initiatives like Engine 23 and all of Calgary Public Library's Early Learning Centres are entirely donor-funded. Projects like these require support from our community to make them happen. In this case, our community helped us make a fire truck fly. 
Your continued support makes it possible for the Library to develop critical programs and services to serve Calgarians in innovative ways.
Your tax receipt will be issued for the full amount of your donation.
At this stage, we intend to offer donors the opportunity to reaffirm their passion for Engine 23 with a renewal option, but this may change depending on the growth and evolution of this incredible Library space. The final decision will be made closer to the end of the 10-year term.
The purchase is not refundable as it is a donation, therefore, 100% of the funds are tax receiptable, according to CRA regulations.