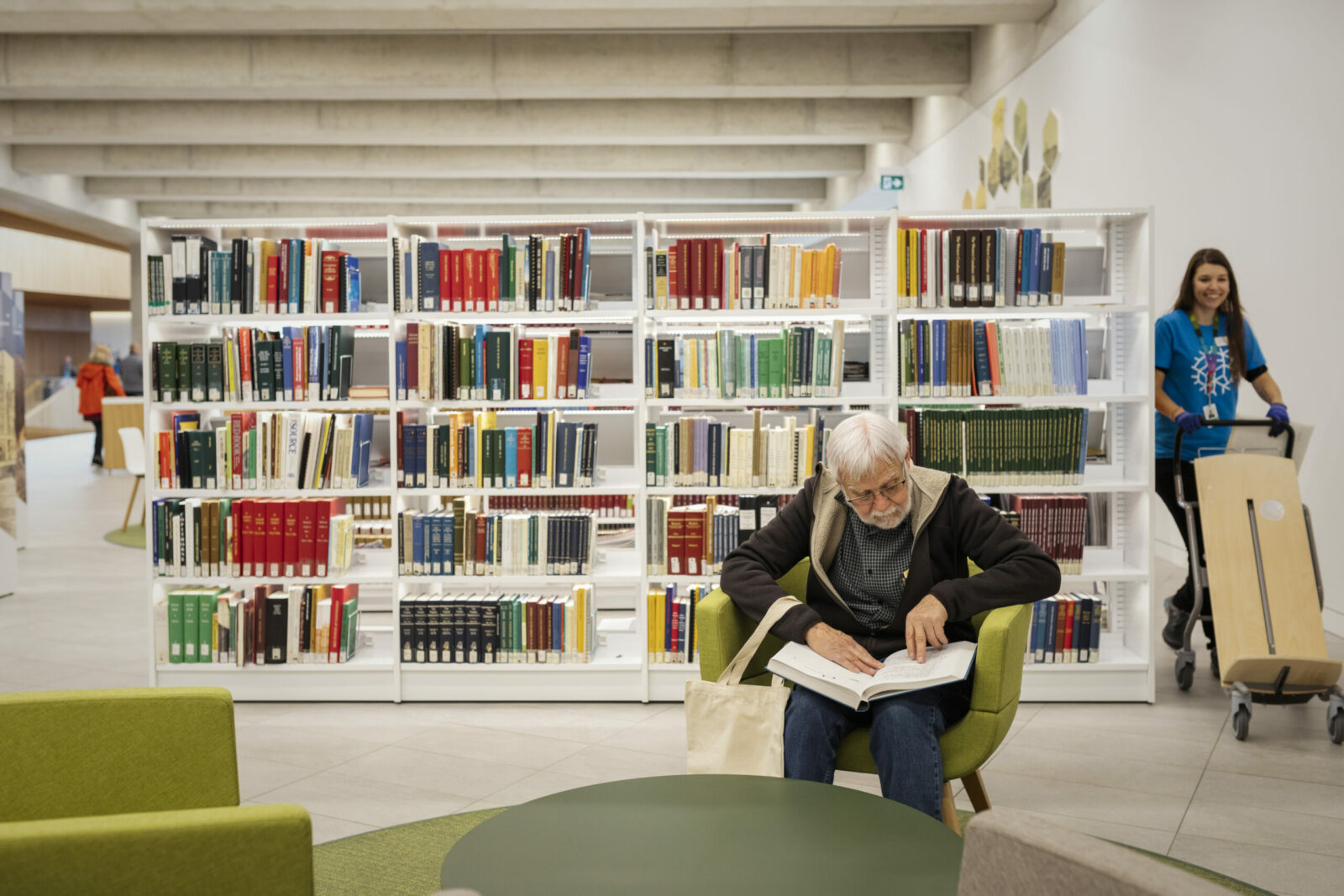 Support seniors through the Library
"Libraries are an essential tool for educating and entertaining people of all ages."
—Library donor
The Library supports people through all stages of life. For seniors, the Library provides programming and technology support, books in accessible formats, and options to receive books without having to ever visit the Library in-person. Donor support enables us to do even more to reach isolated seniors and provide connection, entertainment and enhances quality of life.
Here is how your gift can help:
$21 can buy a book for the collection. Support the accessibility of the Library's collection, including providing more large print format books.
$50 can support one session of the Tech Mentors program. Volunteers work with patrons one-on-one to answer tech questions, explaining how to use platforms like Zoom, practice skills with new software or devices, or connect with useful Library resources.
$80 can fill a Build a Book Bag. Library staff help patrons discover book titles they'll want to read — no browsing the stacks required. Knowledgeable staff hand-pick titles for a custom book bag based on personal interests and prepare it for pick-up.
$500 can deliver a deposit collection of books to a continuing care facility. Help bring the Library to those who cannot visit in-person. Donations support deliveries of books to seniors' residences and continuing care facilities year-round.