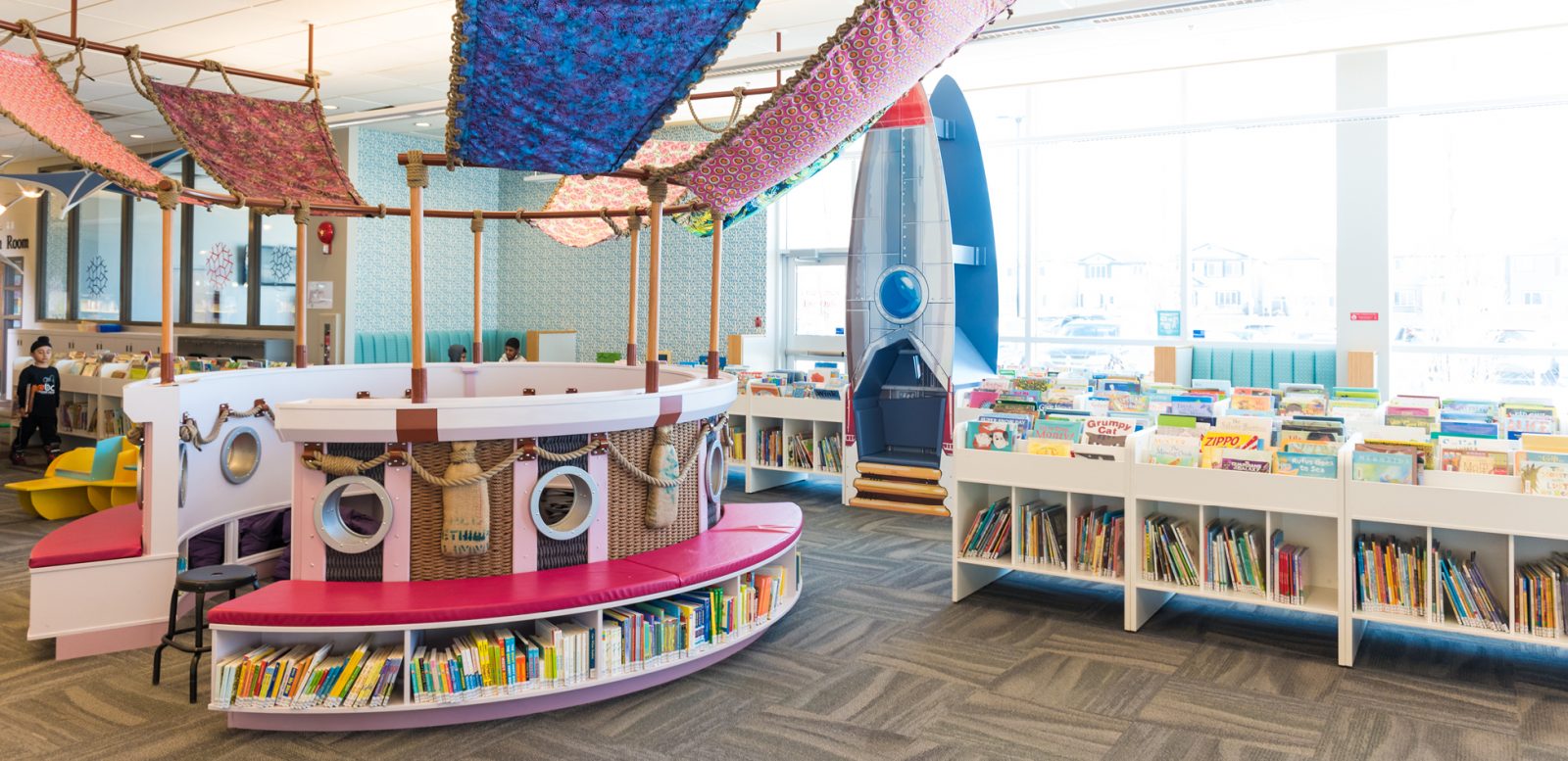 Early Learning at the Library
Healthy development in early childhood prepares children for lifelong learning and success.
With more than 90,000 kids under the age of five in Calgary, our city needs high quality early learning. A literate community is essential to our city's economic prosperity.
The Calgary Public Library supports families as they help their children learn and grow.
Children and families can learn through play at the Library's 13 Early Learning Centres, attend free early literacy programs, or borrow from the large collection of books for children of all ages.
The Library offers opportunities for growth and development for everyone and reaches thousands of children, parents and caregivers every day through its 21 community libraries, outreach and partnerships.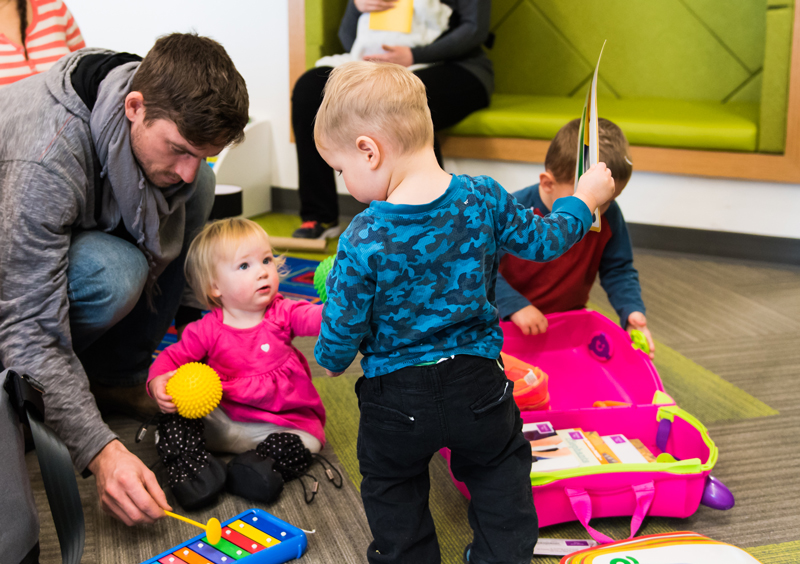 The Calgary Public Library's Early Learning Strategy has five areas of focus: spaces, people, collections, programs, and research.Supporting Calgary's children and families will result in a profound difference in our community.