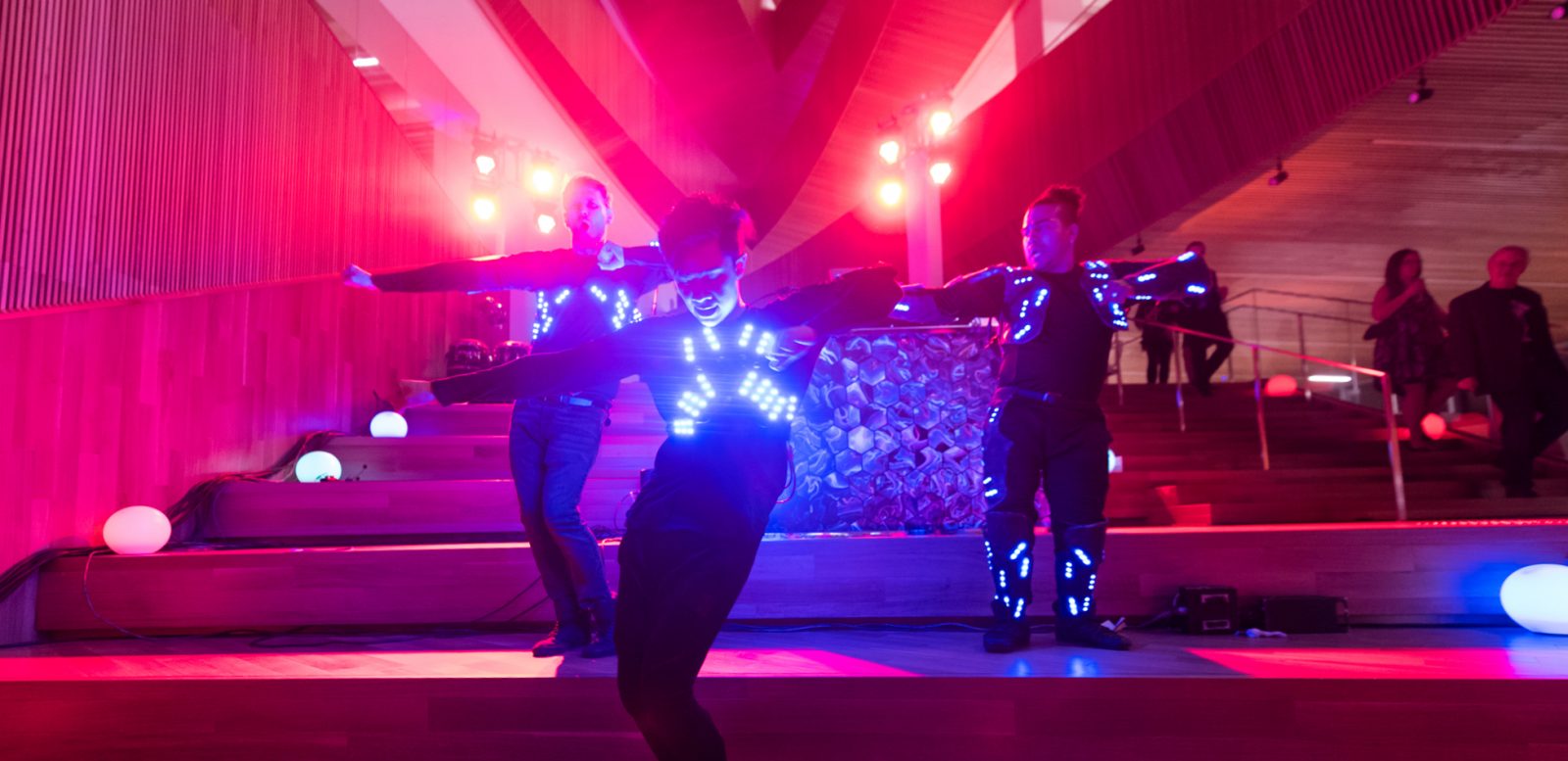 The Lit Gala
Find out what happens when we throw a once-in-a-lifetime event...again
October 23, 2020
Tickets on Sale Soon
In 2018, the Lit Gala unveiled the award-winning new Central Library with a high-energy experience that ushered in the light of knowledge and raised more than $750,000 in support of a Spotlight Speaker Series at the Calgary Public Library.
It was supposed to be a once-in-a-lifetime event. But you asked for more.
Thanks to popular demand, Calgary's most memorable gala will be returning in 2020. The Lit Gala features transformational experiences and distinct and notable cultural disruptors on every level of Calgary's award-winning Central Library. As guests progress through the building, performers highlight our city's vibrant cultural scene, and taste buds are tempted with an array of culinary delights.
Funds raised through the Lit Gala support a Spotlight Speaker Series for world-class thought leaders at the Central Library—providing free access to creative thinkers and fostering innovation and creative thought leadership in our city.
Located in the heart of Calgary's East Village, the Central Library's striking design welcomes plenty of natural light into its vast interior spaces. The Lit Gala takes its name from this concept, ushering in the light of knowledge to shine through the darkness.
When
October 23, 2020
Where
The Lit Gala will take place at the new Central Library, located in Calgary's East Village at 800 3rd Street SE. The Lit Gala Entrance may be accessed via East Village (4th Street and 8th Avenue SE).
Getting Here
Limited parking is available, please consider using a taxi or ridesharing service with drop-off on 3rd Street SE. Access valet service via East Village (4th Street & 8th Avenue SE).
We encourage you to "dress to express" at an evening of glamour and fashion.
Express your identity. Express your individual style. Express what cultural disruption means to you. Whether this is inspired by runway looks of Tom Ford, the artistic expression of Lady Gaga, or the iconic style of Steve Jobs, we leave this up to your own creative interpretation.
Sponsorship Opportunities