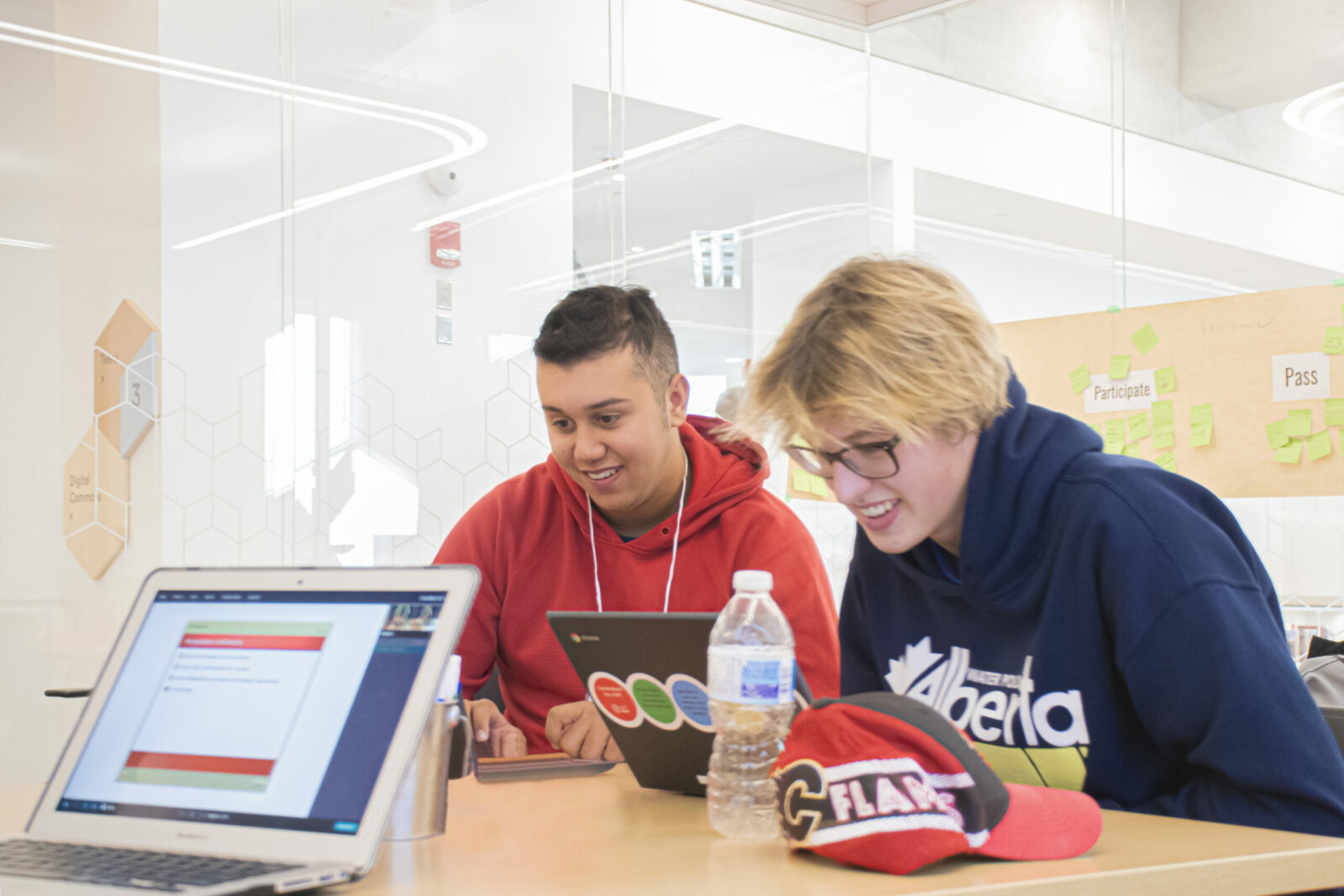 Enhance teen services and programs
The Library provides online and physical spaces designed just for teens! Staff can help with research, studying and learning new skills. From songwriting to history, to learning to code, there is something for every young mind at the Library. During a stage of life that can be challenging, the Library provides a welcoming, friendly environment.
Here is how your gift can help:
$14 can buy a Teen book. Teens can explore staff recommendations for the best titles in young adult fiction and non-fiction.
$75 can deliver one session of an online or in-person program for teens. From exploring the world of Artificial Intelligence, to acting techniques or even skills for landing your first job, the Library offers programs designed specifically for teen audiences.
$80 can provide board and digital games to enhance teen programs and spaces. Dedicated zones for teens within Calgary Public Library locations provide safer spaces for teens to study, connect with each other and mentors, and develop new skills.
$700 can purchase a robotics kit to help teens learn coding. Coding skills open doors to creativity, connection, and career development. Help teens learn this valuable skill from experts at the Library.