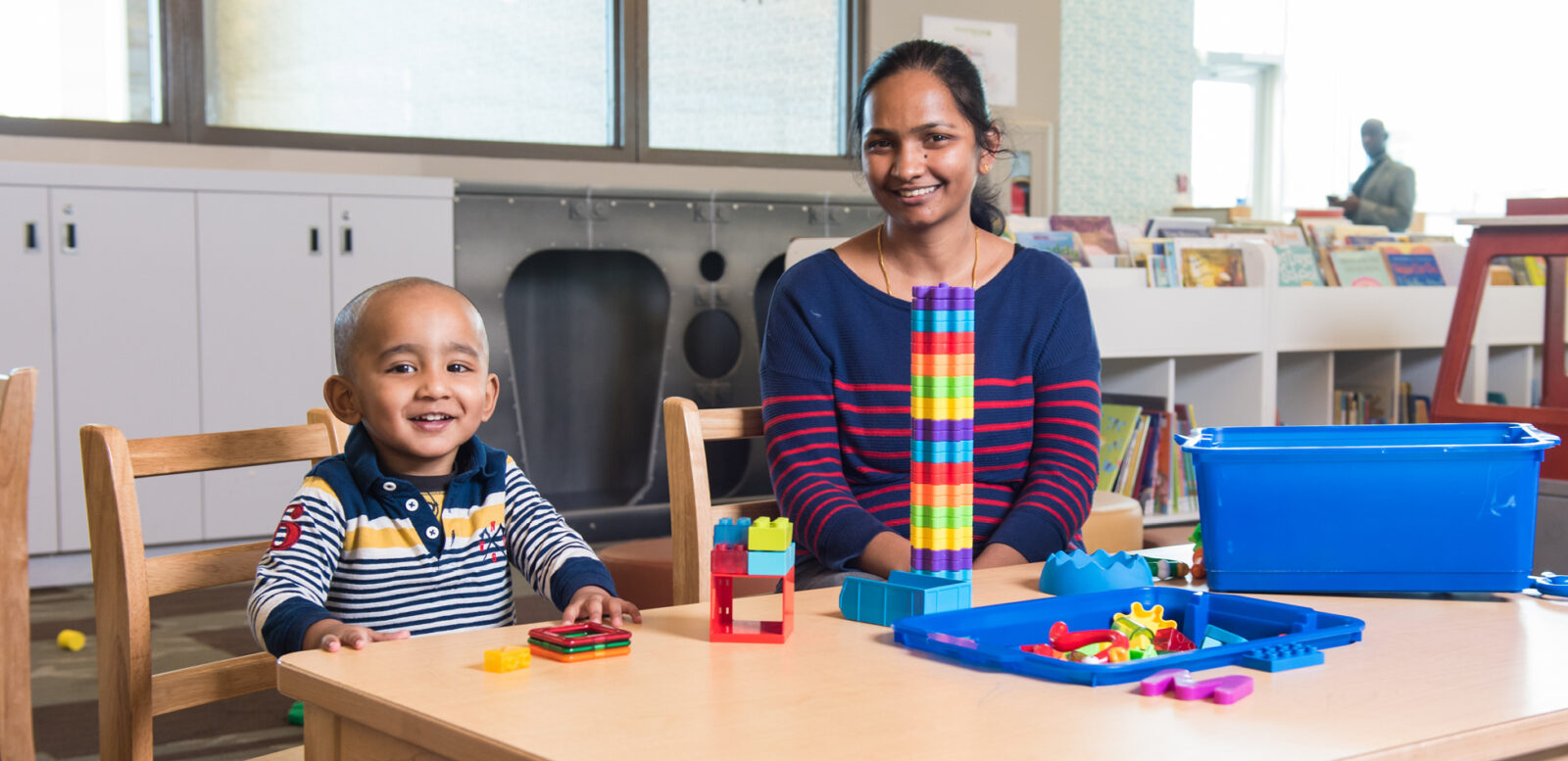 Support newcomers in your community
"The library was a place of refuge and hope for me when I landed as a new immigrant. Access to information and resources is the best gift you can give a person starting over in a new country. I want others to enjoy this benefit too."
—Yewande, Library patron and donor
For many newcomers to Canada, the Library is their first stop. The Library provides resources for adjusting to a new home, learning English, finding a job, and building a support network. Support from donors like you enables the Library to do even more for our new neighbours.
Here is what your gift can do:
$45 can buy a book in a World Language. Access to familiar books can be a huge comfort to newcomers and their families.
$100 can deliver one online English Conversation Group class. Language classes prepare newcomers to successfully work, study and live in Calgary and also provide a network of new friends.
$380 can support one day of the Job Desk. This free Library service prepares job-seekers for new jobs and career transition, including help with resume-writing and interview skills.
$1,000 provides one session and training resources focused on Equity, Diversity and Inclusion for 20 Library staff. Training includes topics such as unconscious bias, inclusive language and working with vulnerable populations to better serve newcomers.