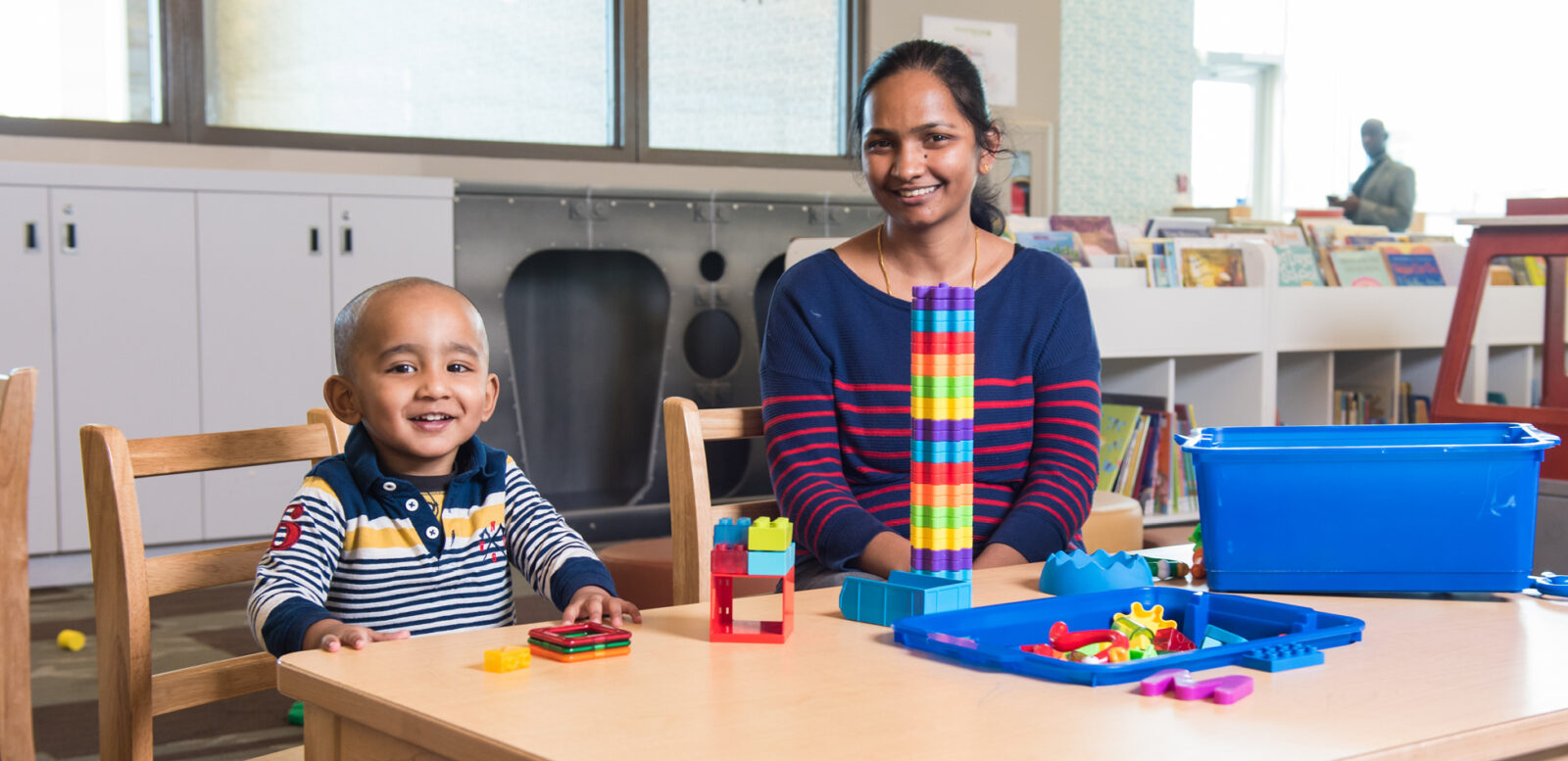 Support newcomers in your community
"The library was a place of refuge and hope for me when I landed as a new immigrant. Access to information and resources is the best gift you can give a person starting over in a new country. I want others to enjoy this benefit too."
—Yewande, Library patron and donor
For many newcomers to Canada, the Library is their first stop. The Library provides resources for adjusting to a new home, learning English, finding a job, and building a support network. Support from donors like you enables the Library to do even more for our new neighbours.
Here is what your gift can do:
$45 can buy a book in a World Language. Access to familiar books can be a huge comfort to newcomers and their families.
$75 can deliver one online English Language Learning class. Language classes prepare newcomers to successfully work, study and live in Calgary and also provide a network of new friends.
$380 can support one day of the Job Desk. This free Library service prepares job-seekers for new jobs and career transition, including help with resume-writing and interview skills.
$500 can contribute towards the Newcomer Artist in Residence program. This is a paid, three-month community engagement residency that speaks to the newcomer experience.